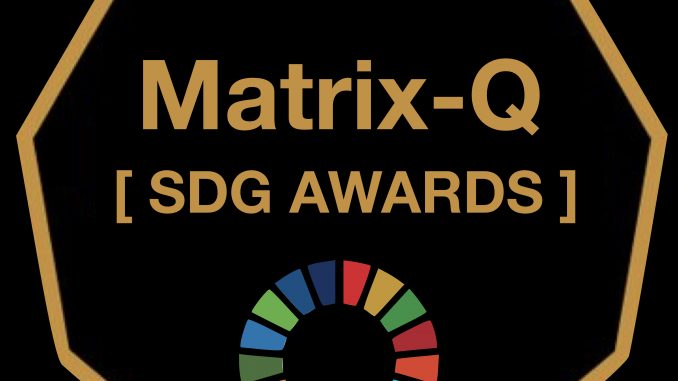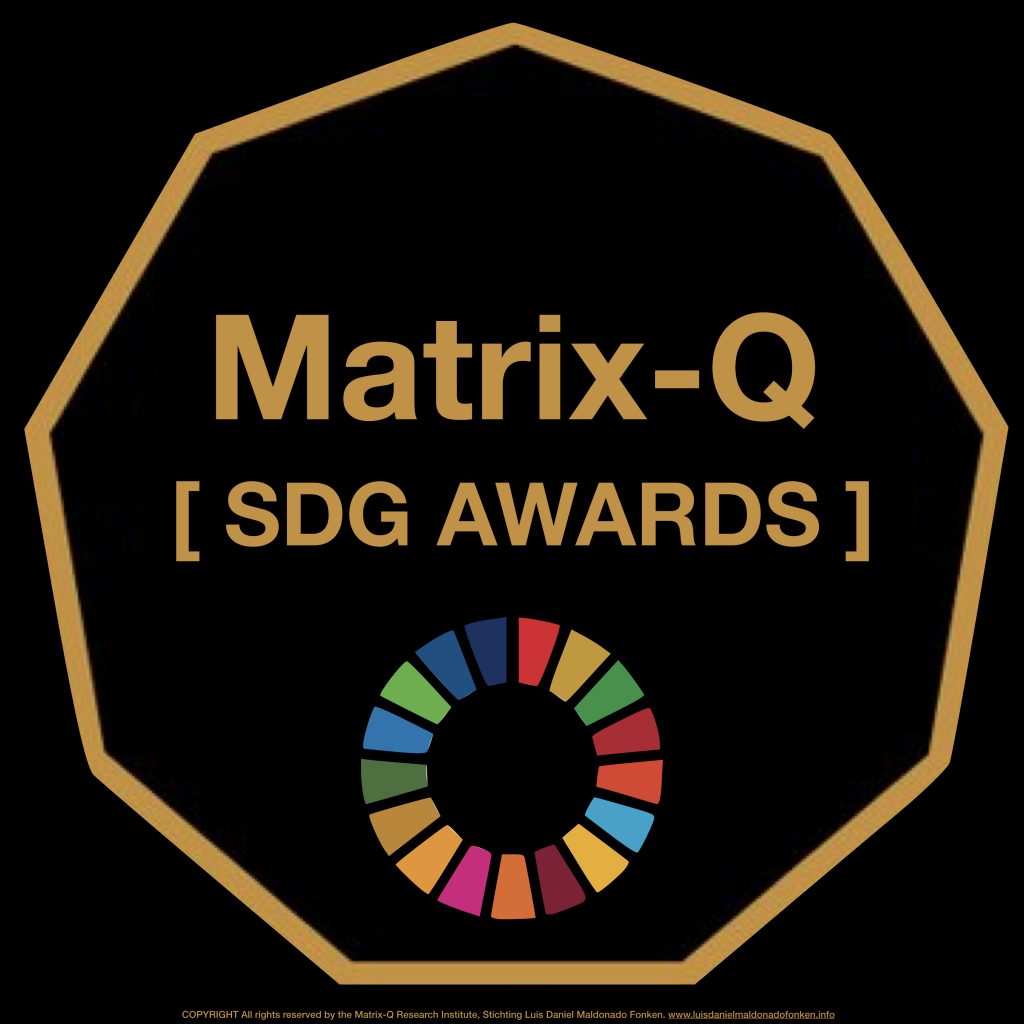 Do you have an innovative idea or project for SDG ? (SDG2030 United Nations) How to participate in the Matrix-Q SDG Awards 2019 as researcher ?
I would like to invite you participate and collaborate with the Matrix-Q SDG Awards
You may join as candidate with a SDG Project. As researcher, you are able to approach SDG from a very specific perspective and innovate in solutions and ideas that could help us achieve the goals world wide. Every country despite their current status, achievement on progress, technology, quality of living, wealth or sustainable development, do still have several milestones to accomplish, towards a national and collaboration with a global sustainable development.
By taking the SDG as frame for communication, collaboration and innovation, the Matrix-Q Research Institute would like to invite researchers join the Matrix-Q SDG Awards Program
Complete details: Presentation Matrix-Q SDG Awards 2019
Matrix-Q SDG Awards
"It is through communication and collaboration that we achieve changes together, globally"
The best 9 SDG Projects every year will receive prizes and advanced support from the Matrix-Q SDG HUB.
Effectiveness in the application of Matrix-Q Knowledge, Tools & Skills, as for SDG (Global Sustainable Development Goals) will be rewarded with prizes that will help SDG Entrepreneurs achieve their goals.
Matrix-Q SDG Awards 2019
Pre-Register  Starts: 2018.September 27th
Registration Ends: 2019.March 20th (*)
Members registered after the Equinox March 20th, may apply for the Matrix-Q SDG Hub Awards 2020.
Winners will be announced 21st December Solstice 2019.
Participants list will be published the 27th March 2018.
The points and status of the participants will be updated and published every 27 days.
We expect the performance of the candidates will motivate our sponsors. Sponsors will be able to follow up candidates progress along the year.
Registration Form: Please contact us by e-mail with a formal application request letter including a brief description of your project, OnePager, and a 1 min video clip introducing yourself, your team and your project, company or organization.  to:
welcome@matrix-q.com
WHO CAN APPLY ?
Companies, non profit organizations, public or private organizations, start ups, students circles, independent entrepreneurs, researchers.