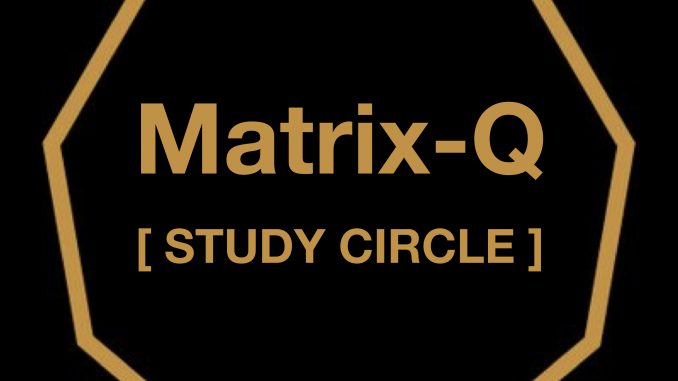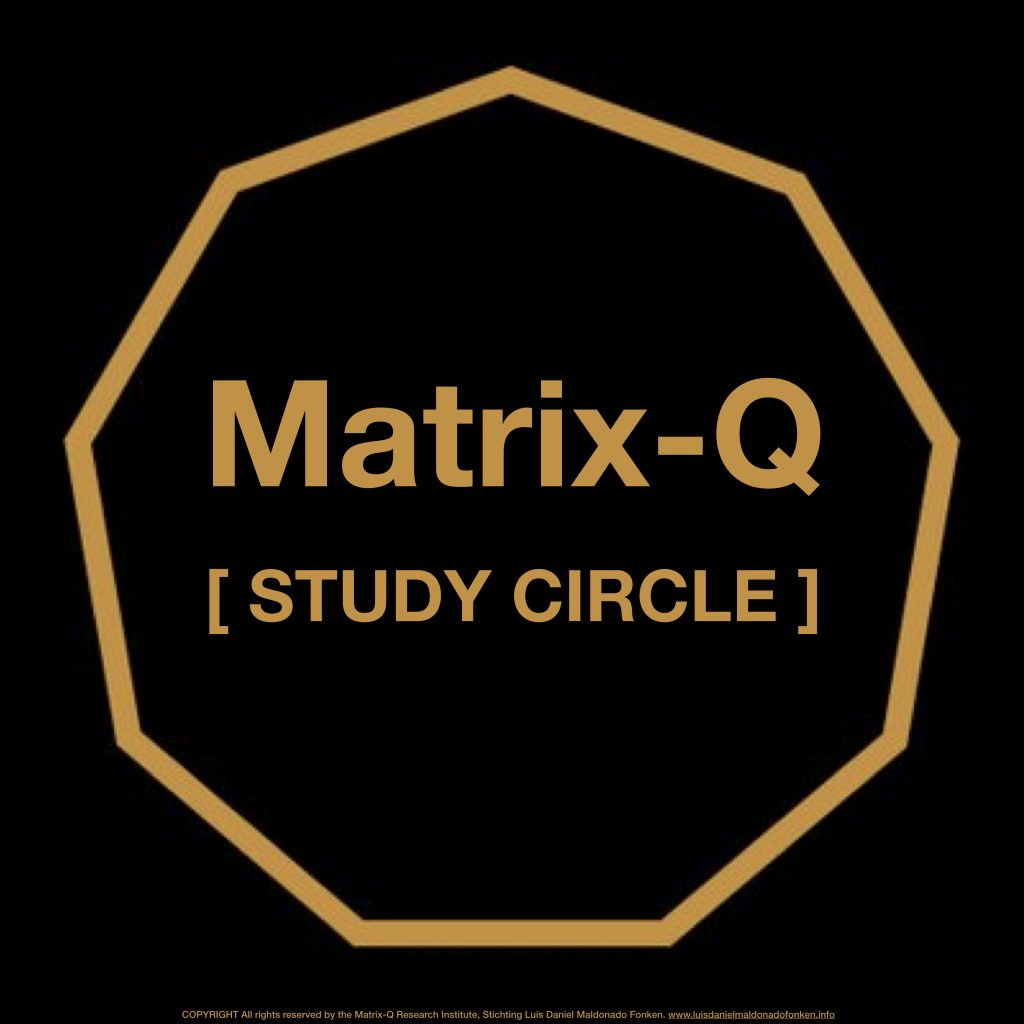 Matrix-Q Think Tank for Universities
The Matrix-Q Research Institute invites university students and researchers, to build up Matrix-Q Multidisciplinary Research & Study Circles, Matrix-Q Think Tank, Matrix-Q SDG Think Tank.
Would you like explore into a novel approach for multidisciplinary scientific research, innovation and global sustainable development ? Build up a Matrix-Q Study Circle at your University ?
The Matrix-Q Research Institute offers support for researchers and innovators that would like to coordinate, start and develop together at their university a study circle dedicated to acquisition of Matrix-Q Knowledge, Tools, Skills,  with focus on Multidisciplinary research and innovation.
The first stage of this ONLINE PROGRAM will be to join an international multidisciplinary Matrix-Q Think Tank, where Matrix-Q fields of study will be approached and basic Matrix-Q Tools for research and assessment will be instructed.
Complementary, for Matrix-Q Study Circles that would like to engage into SDG Projects and SDG Innovation, based on their multidisciplinary research and collaboration within the frame of the Matrix-Q Study Circles, will be welcome to apply for the 3 Months free e-learning program on Matrix-Q Knowledge, Tools and Skills on Holistic Systemic Strategic Management applied to SDG. [URL]
Researchers that will participate in the study circles will as well receive the benefits of joining the Matrix-Q Multidisciplinary Research Pool. [ www.mrpool.matrix-q.com ]
HOW TO START ?
If you are a student, a graduated student or professor, please contact us for more details and instructions on how to build a Matrix-Q Study Circle at your University.
DIRECT COLLABORATION with UNIVERSITIES
Please contact us for more details: welcome@matrix-q.com
ABOUT THE MATRIX-Q THINK TANK
What is it ? [DEFINITION]
The Matrix-Q Think Tank is a multidisciplinary circle of creative and innovative thinkers.
Our Believe: Complexity can be approached through simple tools. [Nature inspired success]
Our Mission: To increase the value of the human capital, organizations and cultures
Our Message: Technology and humanity can rise together and in harmony with each other.
Why meet ups ? [GOAL]
Through a meet up, personal interaction, multidisciplinary perspectives and collective emotional intelligence, are boosted through a Matrix-Q communication and collaboration process.
Our goal is to approach challenges, issues we would like to discuss or solve, collectively, through multidisciplinary collaboration and application of Matrix-Q Thinking Tools.
Where ? [ Infrastructure, Platform ]
F2F: At the city of Utrecht, at scheduled venues. Multinational & Multidisciplinary Thinking Tank.
Online: The Matrix-Q Thinking Tank has a digital platform that runs online in parallel with the participation of international attendees
Impact [THE SOLUTIONS]
The achievements of the thinking tank will be published at the Multidisciplinary Research Magazine online Matrix-Q; as well suggested, if apply, to local government, organizations, business network or research and development or sustainable development networks.
Moderation [Team]
Moderation, Collaboration and Communication Process, Presentations & Matrix-Q Thinking Tools guidelines for use will be facilitated by Luis Daniel Maldonado Fonken, Research leader at the Matrix-Q Research Institute, The Netherlands. www.matrix-q.com
What is Matrix-Q ? [THINKING TECHNOLOGY, TOOLS]
Matrix-Q Knowledge, Tools and Skills (by the Matrix-Q Research Institute) have been designed to advance innovative and creative thinking, effectiveness and leadership through :
Nature inspired thinking [ Matrix-Q Thinking] (see articles, URLs)
New method for algorithms design : sequence of steps necessary for a solution.
Innovative tools for communication and collaboration, decision making.
Systemic, synergetic, holistic, sustainability, creative thinking tools.
Gamified solution making.
Matrix-Q Intelligence: the ability to approach a challenge from more than on single perspective simultaneously. ( see URL )
Innovative set of thinking and leadership skills (based on emotional intelligence and Matrix-Q thinking)
Systemic assessment of risk and level of impact.
Assessment tools for human skills, stages of development.
More about Matrix-Q Thinking Tools [URL]
Which challenges would be approached ? [ DISCIPLINES ]
Together at the meet up session, through a gamified collective thinking process, we will utilize Matrix-Q Thinking tools and do assessment of the issues suggested, creatively find out solutions for key trend topics.
MATRIX-Q SDG THINK TANK
In particular a strong attention will be given to integration of SDG (sustainable development goals) into all solutions or strategies created along the collective thinking process (Matrix-Q SDG Think Tank).
The Matrix-Q Think Tank will schedule working sessions with the specific purpose of working on SDG.
MULTIDISCIPLINARY THINK TANK
Focus on:
Gender equality
Sustainable Cities and communities
Education
Innovation
Peace and human rights
Animal Welfare
Know how, tools and skills for SDG Entrepreneurship
and other SDG Fields of work.
FIELDS OF WORK
A.I.
Automation
Technology
Singularity
Mathematics
Algorithms
Gamification
SDG Sustainable Development Goals
Energy
Gender
Education
Skills Gap
Leadership
Human Capital
Aging
Immunology
Neuroscience
Life Span
an other topics suggested by the attendees.
Matrix-Q Thinking Tank Meet Up Session/Cycle [COLLABORATION PROCESS]
THE TOPIC
Within 4 to 12 weeks (cycle) a topic for thinking, discussion and multidisciplinary collaboration will be suggested.
THE SESSIONS
Part One
Presentations on the topic will be provided to the attendees as motivation for collaboration.
Reading materials and media will be as well shared.
Part Two
A Gamified Matrix-Q Thinking process will be facilitated for the attendees, as a frame to support multidisciplinary communication, collaboration, innovation. For this process Matrix-Q Thinking Tools will be utilized.
Part Three
Session conclusions and questions for the collective to follow up at the online platform.
Follow up online, until the next session.
Part Four
The attendees will suggest a new topic or the Matrix-Q Research Institute will suggest one.
CONTACT  [INFORMATION, SCHEDULE, JOIN]
welcome@matrix-q.com
Tel. : 0031.626673380
Multidisciplinary Research Pool (MR Pool Hub)
MR.POOL HUB
A multidisciplinary research pool hub online, which develop scientific research through a gamifiedcollaboration process.
International scientists in a wide range of disciplines and fields of expertise participate and collaborate with our research pool.
Mr.Pool Hub is an initiative of the Matrix-Q Research Institute a division of the not profit organization Stichting Luis Daniel Maldonado Fonken, registered in the Netherlands, which is dedicated to multidisciplinary research, innovation, protection and promotion of the body of work (legacy, research) of Luis Daniel Maldonado Fonken (1993-): A nature inspired know how developed based on the study of nature laws, principles, rhythms and cycles, the human potential (human factor, human stages of development) and nature inspired knowledge and technology of ancient cultures and civilizations.
MEMBERS
In order to Join the Mr Pool Hub researchers must be invited or apply to join.
MR Pool HUB TIME LINE
The MR Pool Hub started in the year 2017 as a gamified research project proposal launched at the Research Gate (International Online Research Network), and gathered about 300 scientists from several disciplines that according to their time availability and possibilities contribute with publications related directly or indirectly to scientific publications of the Matrix-Q Research Institute (Matrix-Q Research Magazine) which mostly focus on applications of the PTƟ Matrix-Q Know How and Its Standard.
The Primordial Technology Theta Multidisciplinary Collaborative Research Pool at Research Gate has since its start close to 8500 reads and 770 followers, 178 updates (At the date of April 11th 2018).
April 11th 2018 the Matrix-Q Research Institute announced at the RG Hub the launch of an online gamified platform dedicated to scientific collaboration and research: Mr. Pool Hub.
Scientists are joining the Mr Pool Hub since the date.
GAMIFIED SCIENTIFIC RESEARCH
At the Matrix-Q Research Institute education, self-education, scientific research, innovation comes with a hand with gamification, simulation, gamified development and tests of applications, trials and projects.
By utilizing the Matrix 9 Game Generation tool developed by the Matrix-Q Research Institute innovative games are designed and implemented for Mr Pool Hub Researchers to participate and contribute.
Scientists that join the MR Pool Hub join a game, in which tasks and assignments are given, batches, points and prizes.
Through gamification we encourage participation and creativity, as well as self-motivation, self-education, and innovation. Simulations help us face complex situations, challenges and develop solutions. [more…]
ONLINE PLATFORM (HUB)
The gamified collaborative research process takes place in an online platform, designed for collaboration and network.
The Mr Pool Hub App, is under development and will in 2018 ready as well.