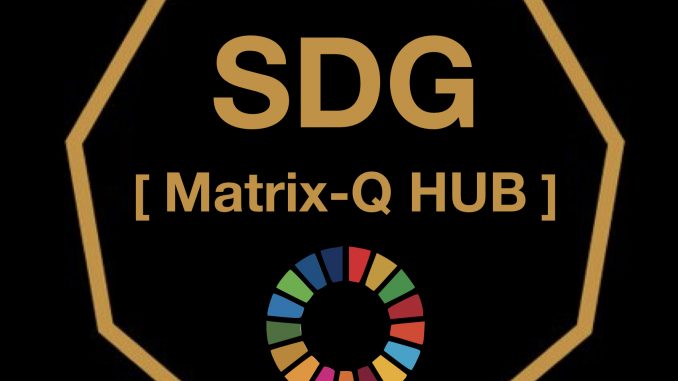 The Stichting LDMF is joining the SDG Charter, The Netherlands with four initiatives and 3 divisions.
The Stichting LDMF and its three divisions dedicated to education, research, innovation, consultancy, are grounded in the Netherlands, region of Utrecht.
Our Believe: Complexity can be approached through simple tools. [Nature inspired success]
Our Mission: To collaborate with the advancement of an emerging sustainable global culture and civilization.
Our Message: Technology and humanity can rise together and in harmony with each other.
Our first aim is to reach to SDG partners, stakeholders and beneficiaries in our location. While our platform has been designed to host simultaneously a collaboration process with beneficiaries or partners abroad that would like to work within the frame of our projects or apply our innovative know how.
RESEARCH & DEVELOPMENT, INNOVATION
Innovate in field SDG. There are 17 goals for global sustainable development, in fields in which research, innovation and development (R&D) may create a positive impact into the process of achieving the goals.
Multidisciplinary collective collaboration, thinking, research, solution making, will be hosted and supported through our novel thinking, communication and collaboration tools.
SDG INTEGRATED TO ENTREPRENEURSHIP
It is our believe that SDG correctly integrated to business development guidelines, policy, culture and strategic management would be essential for the achievement of the goals.
Through consultancy, training and innovative holistic tools for management, we would like to bring by to leaders and entrepreneurs how to transform their current business culture, decision making guidelines and strategy into a SDG Friendly business practice. We aim to include all sectors and markets, professions and services we are able to reach out with this proposal.
HOLISTIC STRATEGIC MANAGEMENT FOR SDG
On the other hand SDG leaders will receive from our organization advanced innovative tools for strategic management, a nature inspired, systemic and holistic approach made possible through novel know how developed for SDG Entrepreneurship.
HUMAN CAPITAL
Skills gap in field SDG is essential to be covered world wide, not only information, but the ability to participate, collaborate and the necessary set of skills, tools and knowledge,for achievement of the goals.
Our new methods and tools for quantification of the human capital value, organization and business culture value, integrate as well SDG as essential component of a modern responsible organization which has local as global reach and impact.
Leadership is as well our priority, skills, methods, knowledge will be provided to SDG Leaders, in order to help them increase effectiveness in their work while observing family-life-work balance.
ARTS & CULTURE
A new sustainable global culture and civilization will be achieved by creating a bridge from our past into our future. Brining cultural values, and creativity (performing arts) into SDG field of work, means to integrate an ancient form of communication and social engagement. Performing arts as social communication and education tool applied for SDG.
OUR KEY FIELDS OF FOCUS 2018
Education
Leadership
Skills Gap
Family-Life Work Balance, Burnout Prevention
Gender Co-Creativity & Gender Skills
Arts and Culture
Holistic Strategic Management
Sustainable Cities and Communities
Innovation
Wealth Generation
Animal Welfare
Energy
Technology (R&D)
Peace and human rights
Human capital, organization and culture value
Partnership for the goals
PARTNERSHIPS
Along this journey, leaders, entrepreneurs, organizations, public and private are welcome to initiate a communication and collaboration stream with our organization.
VOLUNTEERS, INTERNS AND NEW TEAM MEMBERS
For our SDG initiatives, and projects dedicated to SDG developed by our three divisions, volunteers, interns and new employees will be welcome.
INFORMATION, INTERVIEW
Luis Daniel Maldonado Fonken
welcome@mq9.nl
+31.626673380