We are taking part in the Accenture Innovation Awards
We are proud to announce that we are taking part in the Accenture Innovation Awards #AIA18 journey within the Education theme.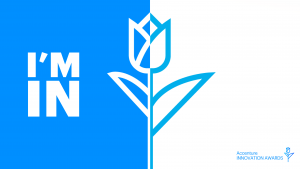 The Accenture Innovation Awards are an essential part of Accenture's year-round innovation program. They foster innovation, facilitate exciting new collaborations and provide a valuable platform for the innovations of the future. The Accenture Innovation Awards gives participants many opportunities to connect with potential investors, learn from thought leaders and meet other innovations.
MQ9 [Matrix-Quotient 9] the first start up of the Stichting Luis Daniel Maldonado Fonken, The Matrix-Q Research Institute, has been nominated to take part in the Accenture Innovation Awards 2018 (AIA18)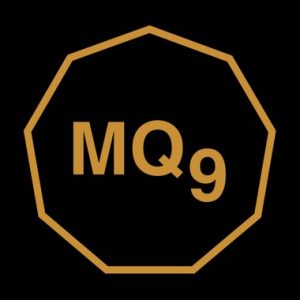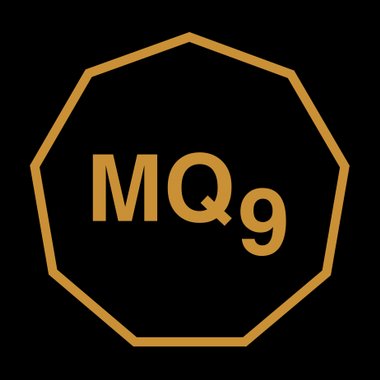 ABOUT MQ9 START UP  www.mq9.nl
MQ9 [Matrix-Quotient 9] develops and provides solutions for the advancement of Strategic Leadership, Effectiveness & Family-Life-Work Balance.
MQ9 Services provide know how for quantification & increase of human capital value; acquisition of knowledge & skills; strategic leadership effectiveness enhancement.
For the development and implementation of our solutions we utilize human potential knowledge (Matrix-Q Intelligence, Matrix-Q Knowledge and Skills) combined with gamified, holistic, synergetic, systemic and nature inspired methods (Matrix-Q Thinking, Matrix-Q Tools for Holistic Strategic Management) and Matrix-Q Automation & Matrix-Q A.I. Knowledge, Data Generation & Algorithms. [Nature Inspired Success]
CUSTOMERS REVIEWS
"The uniqueness of his thinking and approach lies in the fact that he has combined his research on ancient nature inspired social and economic principles, with modern day business and social models, and important and actual social issues, like burn-out/ work-life balance issues and issues related to gender (in)equality. The tools he has developed from here have the unique characteristic that they are of a holistic and mathematic nature at the same time and can be applied to any type, form and size of organization, as well as for individual coaching."  – Monique v. V
"His expertise is novel and useful to organizational development. The holistic approach that he has developed fits in well with the aim of the Sustainable Development Goals (SDGs, United Nations Goals for 2030)." – Arno d. S.
"… a genius person with the nature based energy of other three people integrated and deployed. The combination of his Master's level work is groundbreaking and leads to new areas of integrated knowledge. These bodies of knowledge can be applied in both public and commercial organizations as to individuals…." – Hans v. B.
"I have been working with MQ9 now for a couple of weeks. Before the hassle of training and sports was holding me back, this however is a top combination of physical effort and mental relaxation with an inspiring coach. Recommended!" – Peter B.
MQ9 SERVICES: 
" Protection of the investment in Human Capital: Quantification of Value,  Maintenance, Enhancement. Increase of the value of human capital and of the organization " 
Consultancy , Training, Coaching, Games, Applications, Tests, Tools and licenses for users of our know how.
MQ9 CUSTOMERS
Our services are suggested to corporate, non profit organizations, universities, leaders, SDG Entrepreneurs, with national, europen and international business activity.
MQ9 [Matrix-Quotient 9] has provided services to:
MQ9 EXPERTISE field:
Leadership, Effectiveness, Skills Gap, Family Life Work Balance, Burnout Prevention, Long Life Learning, Gender Equality, SDG Entrepreneurship, Strategic Management, Inclusive Business Models, Human Capital, Human Potential.
USERS of MQ9 Know How EXPERIENCE FOLLOWING BENEFITS
Increase of the added value of the Human Capital and of the Organization.
More efficient and effective performance of leaders, teams and organization in general.
Development of an intelligence business culture capable of Family-Life-Work Balance.
Gender equality integration into the business culture and management.
Enhancement of Matrix-Q Intelligence of the overall organization.
Development of Matrix-Q Skills: advanced perception, emotional intelligence, strategic thinking, risk management, decision-making ability, capacity of thinking and doing out of the box (Matrix-Q Thinking), stress management and self-management.
Enhancement of the ability and capacity of enjoyment of long life learning & self-education skills.
Skills Gap Assessment, Identification of the skills necessary for the organization, design or a gamified learning process and assessment of results, as for acquisition of knowledge and skills.
THE MQ9 [Matrix-Quotient 9] STORY
In the year 2016 the Stichting LDMF was grounded in the Netherlands with the purpose of caring and developing the body of work, multidisciplinary research [ www.matrix-q.com ], of its founder; as well to share this know how through products and services, start ups, with humanist and nature inspired approach, aiming for solving the challenges experienced by an emerging global culture and civilization.
Exponential progress created by a technology and creative boom, sensitive to stress employees, with high needs of learning, an increasing skills gap, within the complexity of markets behavior, multicultural locations and society, within a context in which global sustainable development goals need to be achieved for the well being of future generations. (SDG Sustainable Development Goals by United Nations 2015)
MQ9 [Matrix-Quotient 9] is the fist start up launched by the Stichting LDMF in 2018, armed with a set of innovative and unique propositions, solutions [Matrix-Q Know How, Skills, Tools] for the challenges described above.
Our believe is that complexity can be approached through simple tools; that by giving attention to the human capacity of adaptation and development (human potential, human intelligence, learning capacity) it is possible to enhance effectiveness, leadership and achieve a better family-life work balance; but as well achieve more advanced entrepreneurial results, through a more enjoyable, creative, fun and satisfactory business process; and strategies that take in consideration the holistic, systemic and matrix [of variables and levels of impact] type of nature of their business and the needs of achieveing and collaborating with the sustainable development of their ecosystems, at local and global scale.
MQ9 provides solutions developed through a innovative creative and thinking method [Matrix-Q Thinking & Doing outside of the box] based on nonary thinking. MQ9 provides consultancy and digital applications, and also licenses for users of its products and a franchise based strategy, aiming to share the know how and business model with as many entrepreneurs and consultants as necessary for the global ecosystem to have access to the Matrix-Q Knowledge, Skills and Tools.
In 2018 MQ9 establish a collaboration relationship with UtrechtInc, Start Up Incubator at the Utrecht Science Park, in the Netherlands, with the purpose of accelerating the MQ9 start up development, accessing to a dutch business ecosystem for R&D and receiving the support necessary to participate in the dutch market.
In May 2018, MQ9 start up was invited by representatives, scouts, of the Accenture Innovations Awards, to take part in the AIA18 Program, as for the innovative nature of its services.
We are grateful for this opportunity to share our knowledge and expertise, our vision and message, through the Accenture Innovation Awards Program.