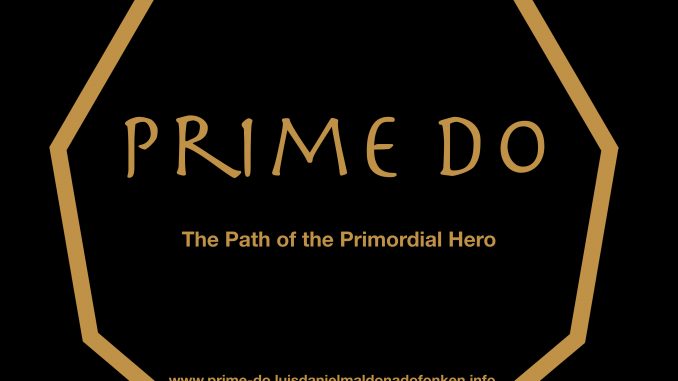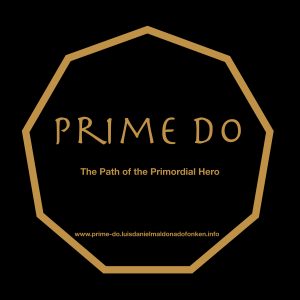 ABSTRACT
The presentation purpose is to introduce the website content of the Prime Do School through questions. The same list of questions offers to the reader an overview of topics that can be found in the website, elaborated in more detail.
By answering the questions and sending the answers by email, readers may win prizes.
Prime Do is an Ancient Nature Martial Arts Inspired System re-discovered by the Matrix-Q Research Institute, through the cientific research on nature inspired knowledge and technology of ancient civilizations and cultures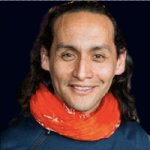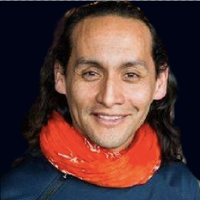 By Luis Daniel Maldonado Fonken, Researcher, Strategic Management Consultant, Coach, Trainer. Developer of the Matrix-Q Assessment Tools, Matrix-Q Education Algorithms and Method, Holistic & Quantum Strategic Management Methods, Corporate Immunology Studies and Applications, PTƟ Primordial Mathematics and PTƟ Artificial Intelligence Nonary Tools.
WHAT IS PRIME DO ?   www.prime-do.luisdanielmaldonadofonken.info 
After browsing our website you should be able to answer each of the following questions.
How a martial art can become a training for non violence and leadership ?
What means a "nature inspired martial art" ?
How scientific research on nature inspired knowledge and technology of ancient civilizations and cultures brought the Matrix-Q Research Institute to build up the Matrix-Q Martial Art : Prime Do, The Path of the Primordial Hero ?
Why the image of an hero is utilized for martial arts ?
What means Primordial in the Context of Prime Do ?
Why a Prime Do Kata utilize tones or frequencies ?
An algorithm is a sequence of steps necessary for solving a challenge. How Prime Do Algorithms work ?
Which are the benefits of practicing Prime Do weekly ?
How yoga, brain gym, conscious breathing, emotional self-management, dance and performing arts improv. are relevant for the development of martial arts skills?
How he practice of Prime Do help practitioners enhance Matrix-Quotient of Intelligence, Strategic Thinking and Leadership ?
Which Books have been written about Prime Do ?
What is a Dojo ? What is a Kata ?
Why to apply Prime Do principles in a strategic board/LARP game will help the practitioners to develop advanced strategic skills ?
Why the knowledge of nature laws, cycles, rhythms, principles and of the human factor (human potential, human archetypes, human stages of development) is essential for the practice of Prime Do ?
Which weapons do you learn along the practice of Prime Do?
How many belts, which ranks and exams do you need to have in order to be a Prime Do Trainer ?
Why Prime Do trainers need to have a license ?
How the practice of Prime Do can help practitioners to prevent burn-out ?
Where can be Prime Do learned ?
How can a martial artist of any other martial arts system or style learn Prime Do and integrate it to its skills and teaching?
Which is the challenge of the Primordial Martial Arts Competition 2018 ?
Which are The 9 Primordial Principles of health, happiness and joy?
Why the Golden Fist technique is secret ?
Why only Prime Do trainers can join the Prime Do Pressure Points (vital Points) course ?
How prime do can help coaches advanced their skills ?
What is Prime Do ecstatic running ?
Why prime do students need to learn preventive health practices ?
Is prime do a meditative martial art ?
Will every one that complete a training program receive a certificate ?
What is the Prime Do Rank ?
Which role plays Prime Do a Martial Arts System, into a peace project like Prime Pax ?
Which is the new field of research on Prime Do applications ?
Why prime do trainers need to learn sky diving ?
Why Primordial mathematics is important for the study of Prime Do ?
Ask us another 9 questions you would like us to write about in the website.
PARTICIPATE IN THE GAME (Prizes)
Send us your answers to Prime-do@matrix-q.com
The first 9 candidates that have complete and correct answers to all the questions, will receive a Prize of  one or a collection of Prime Do e-books, a skype interview of 15 min with Prime Do Founder, Golden Belt Ɵ, Prime Master Luis Daniel Maldonado Fonken.