Introduction to Matrix-Q e-Learning Design
" It is not about how complex is the topic we wish to learn (or the skills we would like to develop) but how we learn it, which method we utilize, and if our whole potential is involved. e-Learning is a wonderful field in which a good self-education method, powerful multi channel learning materials and qualified trainers with coaching skills and tools can produce a digital learning experience as affective and advanced as classroom and experiential training"
" Education and self-education combined in a e-learning program create both: a learning process and the enhancement of Matrix-Q Intelligent Quotient of the student.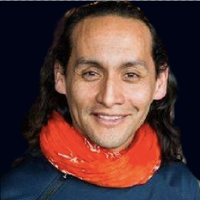 By Luis Daniel Maldonado Fonken, Researcher, Strategic Management Consultant, Coach, Trainer. Developer of the Matrix-Q Assessment Tools, Matrix-Q Education Algorithms and Method, Holistic & Quantum Strategic Management Methods, Corporate Immunology Studies and Applications, PTƟ Primordial Mathematics and PTƟ Artificial Intelligence Nonary Tools.
MATRIX-Q INTELLIGENCE
Matrix-Quotient of Intelligence sign the individual or collective ability to solve challenges by approaching them from several perspectives simultaneously. Matrix-Q Intelligence is natural in human individuals but needs to be triggered and trained through experiences and challenges.
I do believe that by providing well designed challenges, the learning process can be enhanced, as well as new skills developed. To learn by doing, playing, simulating challenges or developing projects is very effective path for learning, which reduces the time necessary for achieving goals"
I am a trainer since 1993, my focus is on experiential training. Along 1997-2017 i have developed novel methods and algorithms for education and self-education i do now utilize for the design of e-learning programs as trainer and as consultant. [ Matrix-Q Education, Matrix-Q Intelligence, Matrix-Q Brain GYM methods which help students learn and also advance their skills and Matrix-Q of Intelligence]
e-LEARNING
Knowledge, skills and information transfer is essential for personal, professional, culture and business development.
As a Consultant, Coach, Trainer, Researcher in fields: Strategic Management, Leadership, Effectiveness, Family-Life-Work Balance, Education, Gamification, Sustainable Development i experience that an effective method (as Matrix-Q Education) is a necessary tool.
As consultant i also support Start ups, SDG Entrepreneurs, and trainers with Matrix-Q Algorithms and a Business Incubation Program Online for which e-learning programs production is necessary.

LEARNING TO LEARN, MACHINE LEARNING & SELF-EDUCATION
I have also several years experience (2000-2017) as researcher and trainer in the field communication, languages and culture. How we learn languages is a good example on how we learn in general any kind of topic. If a good method is utilized for learning a language, the student not only will communicate and perceive the world through the eyes of a new culture, but also advance own natural skills for learning in general. The Matrix-Q Education method i have developed would help language trainers as well, advance the quality of their e-learning materials production and effectiveness of their e-learning programs. As surplus, their students will enhance their ability for learning, self-education, and Matrix-Q Intelligence. To learn a new language is also an ideal path to enhance own intelligence, develop soft skills, communication and cultural understanding, in general to perceive and interact with the world from other perspectives.  For citizens of a multicultural global culture, it would be helpful every one learn at least 3 languages.
As a researcher languages education method has been become a path to discover new keys for the understanding of primordial symbolic language and the creation of PSL language for A.I. Programming.
OUR SERVICES: MATRIX-Q EDUCATION e-LEARNING DESIGN

After a careful assessment of our customer business model and needs for e-learning production, we provide a Matrix-Q Design for their education and self-education programs and materials. Our Templates and Matrix-Q Education Algorithms will advance Matrix-Q Intelligence of the students as well as enhance the learning process, self-education and education of the attendees.
Our customers are organizations that need of e-Learning Production as well as e-Learning Programs Producers as Germanix that would like to design and implement e-learning programs by including our standards and methods, and becoming holders of our label.
For more details, please contact us.
MATRIX-Q EDUCATION STANDARD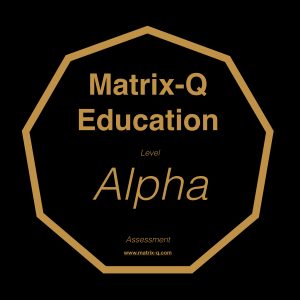 Germanix is holder of The Matrix-Q Education Alpha Label.
The assessment services have been provided by Holistic Strategic Management Consultancy Services.
Directory of licenses, certificates and label holders:  http://standard.matrix-q.com