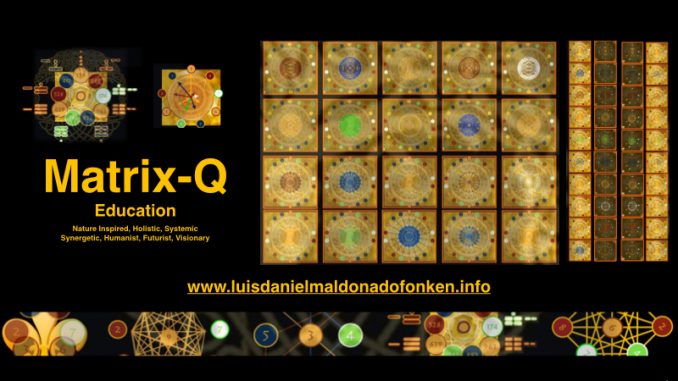 The Matrix-Q Education Method: advance effectiveness by enhancing learning process
A new e-booklet published by the Matrix-Q Research Institute, The Netherlands.
Guidelines and references for students of matrix-Q  PTƟ pedagogic method by the Researcher, author, know how developer Luis Daniel Maldonado Fonken, focus on how to advance effectiveness by enhancing learning process.
The booklet zero should serve trainers, school teachers, professors, leaders, entrepreneurs, coaches, consultants, HHRR and team leaders to advance the effectiveness of their tasks by enhancing the learning process.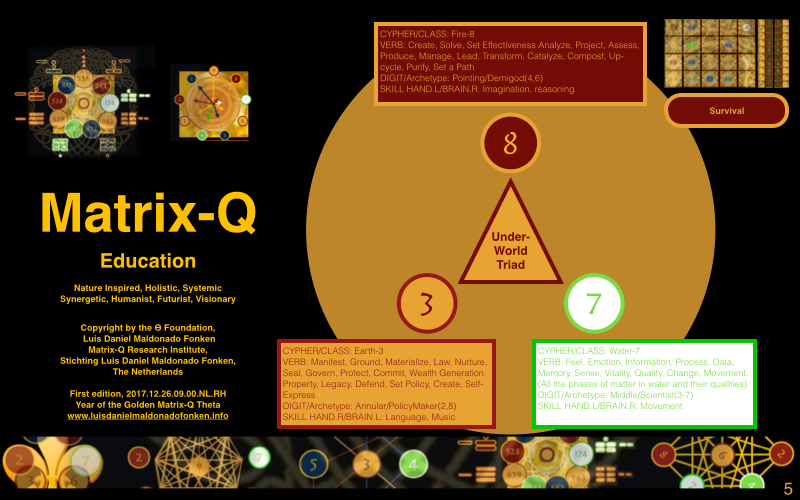 Matrix-Q Education
By the application of Matrix-Q PTƟ Primordial Algorithms, designed by the application of PTƟ primordial mathematics, and implemented by the application of PTƟ  know how for holistic strategic management and leadership, a learning process will be designed which focus on:
Gamified experiential self-learning with following focus:
Learning by doing, learning by playing, learning by creating, learning by applying
Perception, emotional intelligence, leadership, entrepreneurship and matrix-q intelligence
Nature inspired, holistic, synergetic, systemic learning
Multidisciplinary learning,
Create bridges between ancient and modern civilizations
It is humanist, futurist, visionary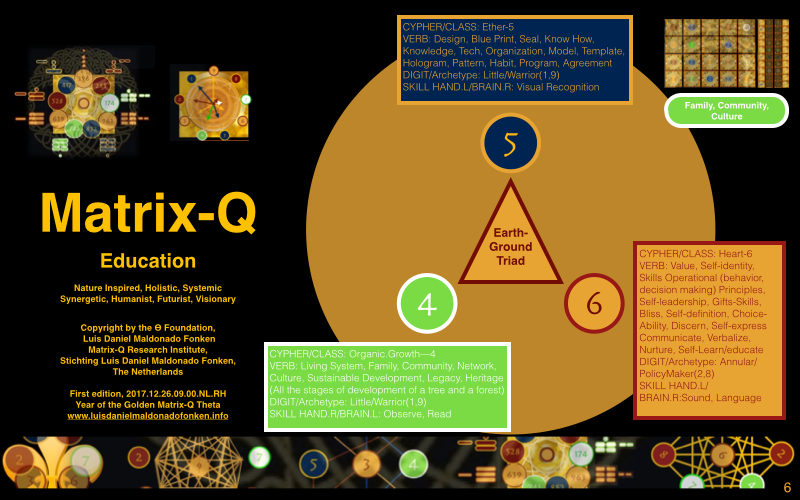 The creation of the Matrix-Q Education method
Since 1897 the author engages into leadership and training practices, set of learning activities and learning process design guidelines. Provides experiential ramified learning processes as coach, consultant and trainer.
since 1990 the author researches on a variety of education methods and authors: montessori, Waldorf, Ethieban, pestalozzi, schetinin; as well as methods utilized for education of yoga, martial arts, performing arts, massage, conscious sexuality, systemic thinking, agriculture, sports and extreme sports, ICT, A.I., games, scouting, survival,  leadership, management, coaching,  and gamification.
As well study how individuals learn languages, communication, collaborate and set collective behavior (under mission statement) through use of language/symbol and experiential learning processes, along culture generation, thanks to leadership, organization, policy and governance.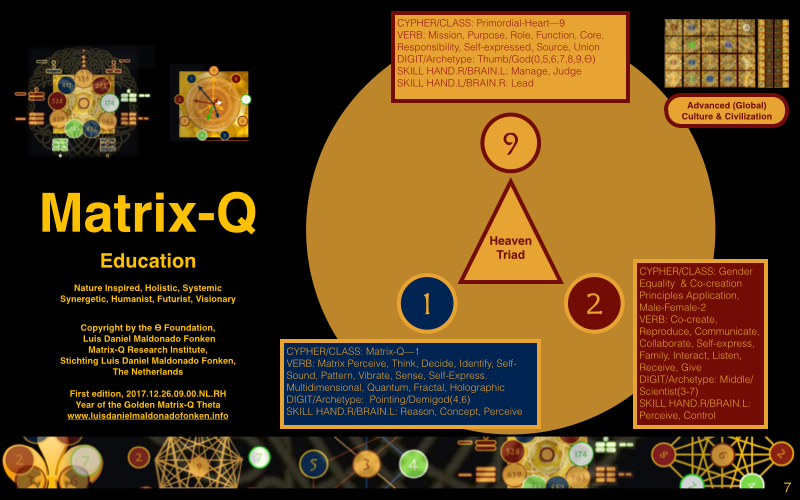 Matrix-Q Education Algorithms
the algorithms describe a sequence of learning activities, described by a matrix of cyphers, which can be from unidimensional to multidimensional matrixes.
Student, Activities, Teacher & Leader Types
Are defined by the skills, tendencies or preferences of them, topics or content communicated or transferred.
For example a student type 3 will focus mostly on activities and content, challenges that belong to the cypher 3.
A trainer type 5, will prefer to focus on design and template, of the objects of study, while a trainer type 6 will focus mostly on values and judgement necessary for making choices.
An activity type 2 for example will focus on learning co-creation principles and applying them effectively.
An effective team of leaders with types 3, 7 and 8 master survival
As reference, the types of emotions, organizations, entrepreneurs and sustainable development projects, articles and publications by the same author.