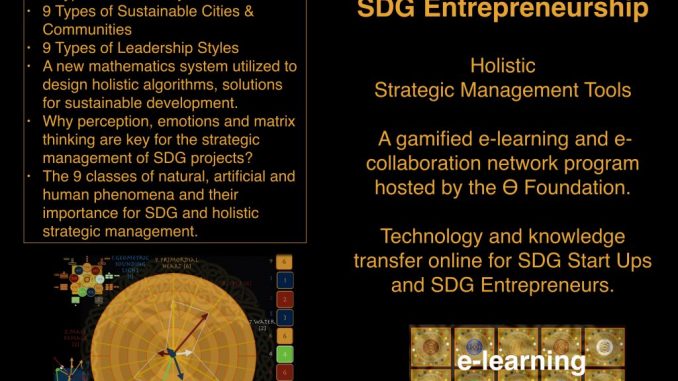 Which SDG Project and SDG Leaders would you recommend for a Prize 2018?
The SDG Holistic Strategic Management e-Learning Program
At the Theta Foundation we have created a unique e-program for SDG Entrepreneurs.
Our SDG Entrepreneurship Assessment Tools help leaders have an holistic perception of their SDG-Projects and, at their locations or regions, how the 17+ SDG influence or are interdependent from each other; as result, better management and collaboration strategies between team members, projects, stakeholders can be developed. In particular how all SDGs are inter-related and SDG projects on them do influence each other within the field of SDG11.
Our Holistic strategic management tools are available for e-learning to SDG entrepreneurs for 81 days free of charge, and if attendees gain the necessary points by tasks completion, would earn another 81+ days free plus prizes.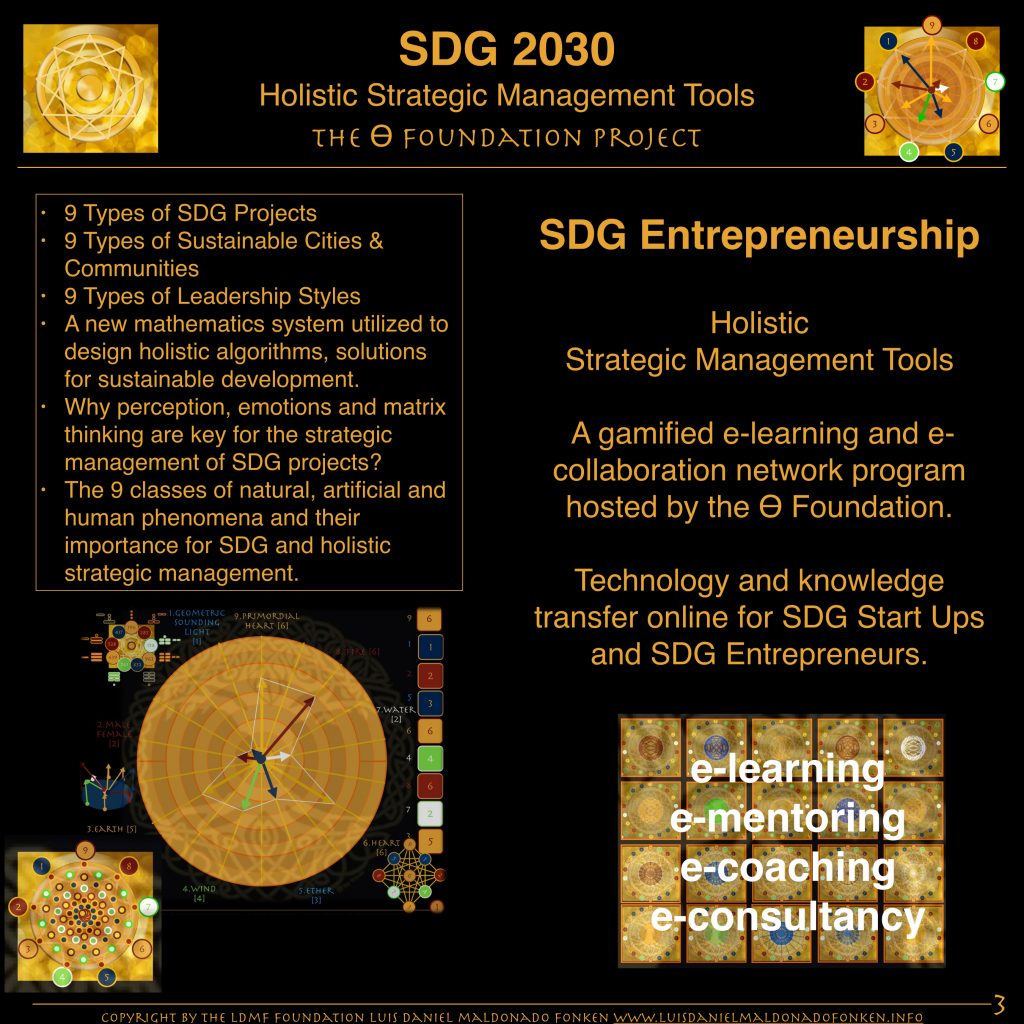 We would like our e-learning and collaboration platform to be filled with projects from all around the world, and leaders on SDG.
We wish to create a hub for collaboration and sustainable development.
Please share with us the SDG project, leader, organization or city that you feel would benefit from these online resources and opportunity. Share with us their name, email and we will contact them with an invitation letter.
We will give for each organization up to 9 places for their leaders.
With your references, we will be able to share our know how and support SDG Entrepreneurs world wide.