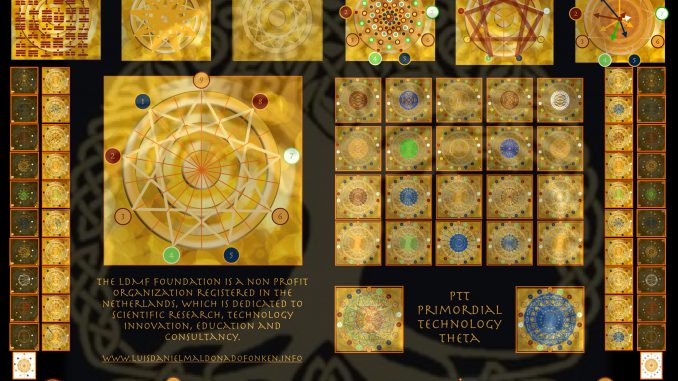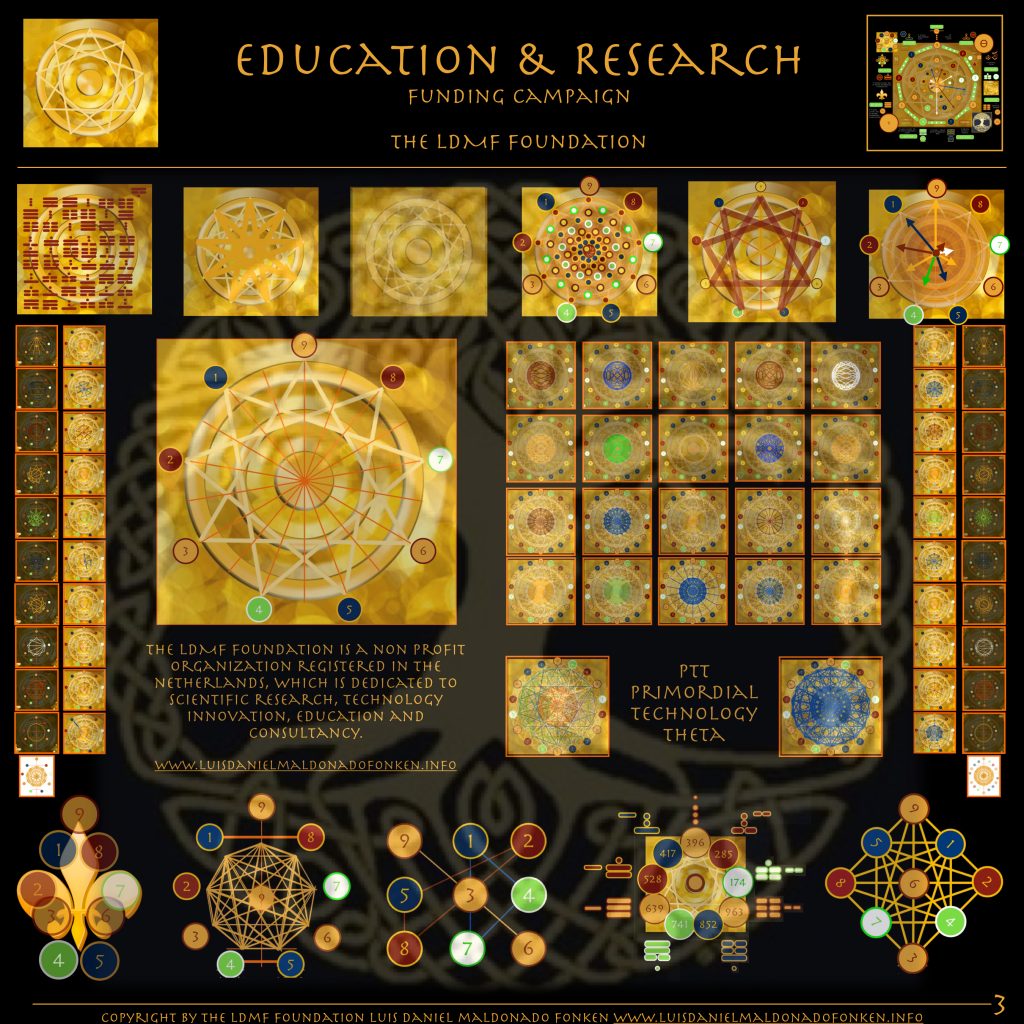 The LDMF Foundation Launches a Fundraising Campaign dedicated to scholarships and fellowships for researchers and trainers of PTT Know How!
The Campaign
The funding necessary the implementation of learning programs for researchers, trainers, coaches and consultants: scholarships and fellowships. (Including Scientific Research, Scientific Publications, Infra-Structure, Team and Equipment).
The LDMF Foundation is guardian of the PTT Know How, cares for continues research, technology innovation in its field of study and its promotion, implementation, for the purpose of development and advancement of an emerging global culture and civilization.
PTT (Primordial Technology Theta) is an holistic, synergetic, visionary and humanist, know how that can change the future of humanity, advance the development of an emerging global culture and civilization in peace, increase the chance of survival and evolution of the human species.
PTT: Primordial Technology Theta is a nature inspired know how, developed based on the study of nature laws, principles, rhythms and cycles, the human potential (human factor) and know how and technology of ancient cultures and civilizations.
The PTT Core Know How, PTT Applications, Research Projects and the LDMF Foundation are result of the philanthropic dedication of Luis Daniel Maldonado Fonken, since 1987. In the year 2013 Luis decided to invest efforts  and resources, for an humanist cause, share PTT Core know how, its applications and following research projects results with the world, and ensure their correct use, and education of technology transfer professionals for its promotion and implementation world wide, as well as of scientific researchers, for its further study and development.
Since 2016, the LDMF Foundation has been in the process of organization, completed 200+ scientific publications, and starts the process of recruiting, with 45+ scientific research projects, thanks to the 100% dedication of its founder.
The Founding
This Funding Campaign will make it possible for Luis to continue his research work and the development of the LDMF Foundation, as well as to provide training to researchers and educators.
The funding is necessary for:
Scientific Publications
Research and development of applications
Scholarships and Fellowships
Education Programs
Infra-structure, Equipment
Team
BACKGROUND Brief Review
Since 2016 through a non profit organization Luis Daniel Maldonado Fonken intents to ensure the protection, promotion, continues research and development of scientific research and technology innovation in a unique multidisciplinary field of study he has been working on for about 30 years.
BENEFITS of the Know How –  Research Studies –  Completed Previous Work
The Know how, applications, in this new field of research have already reach several benefits in field preventive health, self-management, leadership, strategic management, governance, natural and social scientific research, technology innovation.
The foundations of the core know how have been presented along 2016 in a Scientific Research Network and are available for public, research organizations and universities from all around the world.
New research is being developed in the fields: Education, Strategic Management, Scientific research methods, Governance, Leadership, Coaching, Project Management, Risk Management, Technology innovation, Self-management, Defense, Security, A.I., Life Span, Neuroscience,  Geo-Location Assessment, Engineering, Mathematics, Human Potential, DNA Studies, Gamification, Peace, Human Rights, Economy, Family, Heritage, Wealth Generation, Sustainable Living, Multidisciplinary Archaeology & Ancient civilizations.
AIMS of the Funding Campaign
The LDMF Foundation intents through this funding campaign to complete a next milestone in fields research, technology innovation, as well as education of technology transfer professionals specialized in the know how protected by the organization.
(MORE.. 
https://www.generosity.com/education-fundraising/research-education-non-profit-organization/x/9452563
 )