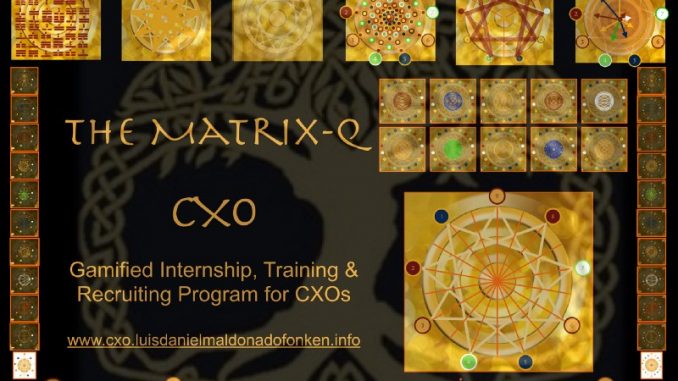 The LDMF Foundation launches a new collaborative multidisciplinary research project, at the RG Scientific Research Network: The RG PTT Collaboration Pool 
Currently the LDMF Foundation is developing several projects of research and business incubation based on the know how and technology being developed (PTT Know How).
The RG PTT Collaboration Pool Gamified and Multidisciplinary Research Project will be a bridge between RG members and the 44+ research projects of the LDMF Foundation projects shared with the RG Network.
(PTT) Primordial Technology Theta is a nature inspired know how with applications in fields:
Education
Strategic Management
Scientific research
Governance
Leadership
Coaching
Project Management
Risk Management
Technology innovation
Self-management
Defense
Security
A.I.
Life Span
Mathematics
Human Potential
DNA Studies
Gamification
Peace, Human Rights, Economy
Family
Heritage
Wealth Generation
Sustainable Living
Multidisciplinary Archaeology
Ancient civilizations
Collaborators are invited from several disciplines, researchers, scientists, technology innovators  from all around the world that will participate in the gamified project.
The Project has three main goals:
Goal 01: Multidisciplinary research on PTT (Primordial Technology Theta Know How, Tools, Methods): Thanks to the interaction and collaboration with RG members, new PTT applications will be suggested, research, publications on those new alternatives will be developed. (RG Collaboration Pool)
Goal 02: Advancement of the PTT Gamification Engine of a RG scientific research project. A gamified research project structure will guide the collaboration process for which score lines, rank, points, prizes will be given to the RG collaborators that contribute to this project. The game suggests several challenges, and secrets, that RG collaborators are welcome to unveil. (RG Gamified by PTT)
Goal 03: Ranking. RG Collaborators thanks to their scores on this game will become eligible for PTT Training Programs online and qualify as collaborators of the 44+ Research Projects of the LDMF Foundation with updates at the RG Platform. As well qualify as CXO members of the LDMF Foundation. The CXO Program focus on building up skills on strategic management and project management, for future leaders in research, technology innovation and business start ups of the LDMF Foundation. www.cxo.luisdanielmaldonadofonken.info 
We are grateful for this announcement and looking forward for following results.
The first guest RG Members are now reviewing the PTT Know how and preparing their contributions.
How to join?
If you are not member of the RG Network, please contact us for alternative options: welcome@luisdanielmaldonadofonken.info
The LDMF Foundation, PTT Know How
The Matrix-Q Magazine
The CXO Program