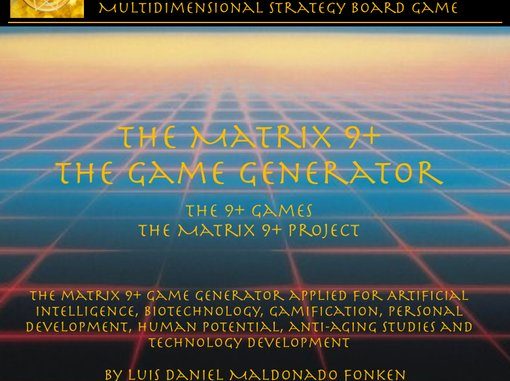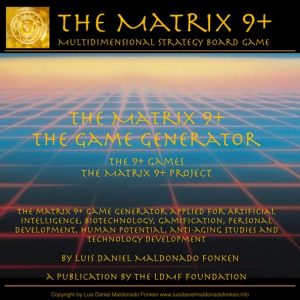 Brief Presentation
The Journey of the Matrix 9+Multidimensional Strategy Board Game – The Game Generator
The Matrix 9+
A Human Potential Study
The Gamification of the Human/A.I. DNA.
The Gamification of Longevity
A visionary and futurist project of research that brings together A.I., Biotechnology, Human Potential, (Human natural stages of development), education and longevity studies through: The Matrix 9+, The Game of the Gods, developed by the LDMF Foundation.
" For every profound discovery, we need of the necessary time for research, unless humans live longer, and evolve for longer time some conclusions will not be able to be verified, but predicted" – LDMF
"For this study we need volunteers that would like to live longer."- LDMF
Register as volunteer for our gamified research project. As volunteer for assessment of human stage of development, DNA study, artificial intelligence engine development, peace work applications, longevity studies.
Questions to answer:
How by the study of human potential can we discover the new possibilities for the development of A.I. engines, and the integration to biotechnology studies?
Can a machine learn emotions? utilize empathy? as for interaction or decision making tasks
Can we hack the human DNA, and create an A.I. DNA code?
Would be possible to create a training program that enhances longevity skills in some individuals ? How longevity is related to the activation or freed of human potential and biotechnology research ?
Where do education, A.I. biotechnology, emotional self-awareness, perception skills and consciousness studies meet together?
Learn more about the 9+ Games and the Matrix 9+ Game Generator, a list of research and development projects (The Matrix 9+ Project)