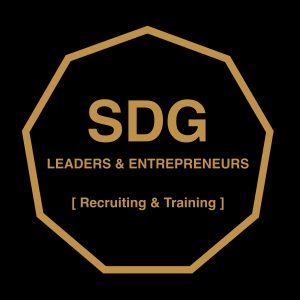 SDG LEADERS & ENTREPRENEURS [RECRUITING & TRAINING]
The SDG HUB of the Matrix-Q Research Institute in association to [Matrix-Q Human Capital] announces the opportunity to join a training program dedicated to leaders and entrepreneurs with sustainable development approach
In the spirit of SDG2030 by the United Nations, the Matrix-Q Research Institute has designed a training program that will focus on providing all the abilities necessary for start ups developed based on Innovative know how and services (R&D Research & Development) with holistic and humanist vision.
The training program is planned to receive 620 candidates for start ups developed by the Matrix-Q Research Institute, from all around the world, Benelux and Europe. The training program will be facilitated online and at location the Netherlands.
SDG Entrepreneurs that wish to complete skills according to the profile described below, (Talents) and with a training on Matrix-Q Know How, may apply. After successful completion of the training and certification, if eligible may as well apply for a license for use with commercial purposes as part of our ecosystem and network of professionals.
The opportunity made by the SDG HUB and the Matrix-Q Research Institute through the CxO Program, for all SDG Leaders, Professionals and Entrepreneurs is to join a start up developed by application of Matrix-Q Know How or qualify for a license and certificate and apply in your own business or SDG Project
In the following presentation you can inform yourself on the CxO Program.
[Source: Article published at the Matrix-Q Research Institute ] http://research.luisdanielmaldonadofonken.info/2018/05/25/matrix-q-human-capital-recruiting-the-matrix-q-research-institute-predict-its-rd-innovation-start-ups-will-create-150-job-positions-for-the-year-2026/