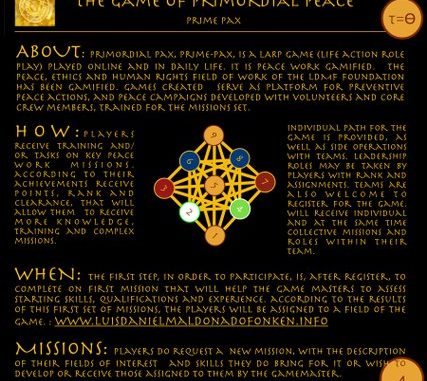 The Peace, Ethics and Human Rights field of research of the LDMF Foundation, focus on the study and development of strategies and technologies to be applied for the care of peace, family, culture, life sustainability, wealth generation, heritage and legacy.
The Prime Pax game, is the gamification of this field of research.
As a foundation, we provide training, coaching, consultancy and assessment on peace, human rights, ethics applied to daily life, organizations, community and family, based on the application of our tools, methods and know how.
We would like to encourage through this page and the publication of the Prime Pax game, that peace workers and peace based organizations, communities and families join the game and play for their own future, cocreate consciously the destiny of human kind.